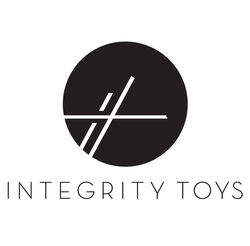 Integrity Toys is an American doll manufacturing company located in New York City. Their products are high-end collectible and commemorative dolls and related accessories based on various brands and franchises.
History and Overview
Founded in 1995 by Mr. Percy Newsum, Integrity Toys' extensive experience and capabilities in the field of doll making allows them to create products and programs for many of the world's best-known retailers, consumer products companies, celebrities and other intellectual property holders.
Integrity Toys designs, produces and markets a variety of dolls and related accessories, with a specialization in high-end fashion dolls. Their partners include Jason Wu, Hasbro, Paramount, Fox and many others.
Manufacture and Marketing
Integrity currently produces high-end fashion dolls ranging in size from approximately 12" to 16" tall, under a number of brands, including Fashion Royalty, Poppy Parker, Tulabelle and various licensed brands such as Hasbro's Jem and The Holograms and Fox's American Horror Story among others.
The company's products typically retail from $75 to $200 each, with most of the products retailing in the $120 to 150 range. Their products are known for their edgy, high-end aesthetics and fashionable, detailed clothing.
Brands
Color Infusion
Dracula and His Brides
Dynamite Girls
Fashion Royalty
Fashion Teen Poppy
FR: 16
NU.Face
NU.Fantasy
Paramount Pictures
Poppy Parker
Tulabelle
Victoire Roux
External Links
Ad blocker interference detected!
Wikia is a free-to-use site that makes money from advertising. We have a modified experience for viewers using ad blockers

Wikia is not accessible if you've made further modifications. Remove the custom ad blocker rule(s) and the page will load as expected.